JAN 14 + 21 // INTERMEDIATE SEWING: BONDI TOP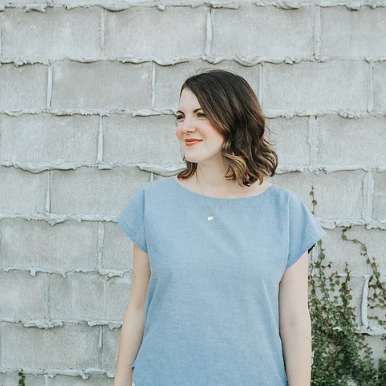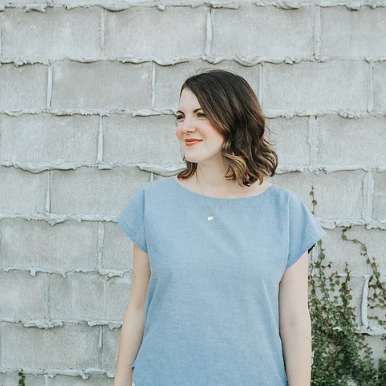 JAN 14 + 21 // INTERMEDIATE SEWING: BONDI TOP
JAN 14 + 21
11A-2:30P
Let's sew together! Sew to Grow patterns are designed to help you get great fitting me-made clothes that will build your body confidence as well as your sewing confidence with the fit to flatter techniques that will help you to better understand your body shape and adapt patterns to fit. In this intermediate sewing workshop we'll show you how to cut out your pattern, make bias tape, sew curved hems, and bind your neckline and sleeves. Purchase of the Bondi top pattern is a class requirement. The pattern is available in store for advance purchase or can be added as part of your registration.
Please select an option below when checking out. You must have your own sewing machine to take this class and operate it proficiently. Alternatively, if you do not have a machine, we have two available for rent. However, our Sewing Basics class is a prerequisite for reserving one.
REQUIRED SUPPLIES TO BRING TO CLASS:
Bondi Pattern (we sell it at Atelier, link below to add to this order)
Coordinating Thread
Scissors
Glass head pins
1.25yd Pre-made 1 1/2" Single Fold Bias Binding for Neck Facing
1.5yd Fabric for Top WASHED!
.25yd Fabric for Contrast WASHED!
Sewing Machine
3 Bobbins
The size range for this pattern is XS-4XL as detailed below. If you are outside this size range, please contact us to discuss alternatives.
Bust / Waist / Hips
XS / 33-34" / 25-27" / 35-36"
4XL / 47-48" / 43-44" / 49-50"
CONSIDER BRINGING, BUT NOT NECESSARY:
water bottle
snacks
PROVIDED SUPPLIES:
Large cutting mat
Rotary cutter
Straight edges/metal rulers
Iron
Ironing board
Fabric Scissors
NOTE:
This class has a minimum sign-up of five (5) participants to run. In the event the class is cancelled, all participants will be notified 24 hours in advance. Please read our cancellation policy.
ABOUT HEATHER RIVER
Heather grew up in the hills of Sonoma County and opened her first shop when she was just 16. After attending school in San Francisco for fashion design in 2002, she opened a design studio in Point Reyes, CA where she did custom clothing and alterations. Heather moved to Truckee in 2004 and has since worked with other local artists to help cultivate a vibrant arts community in Tahoe. Atelier is Heather's fourth business in Truckee and it is a realization of her dreams.