DEC 22 // COOKIE DECORATING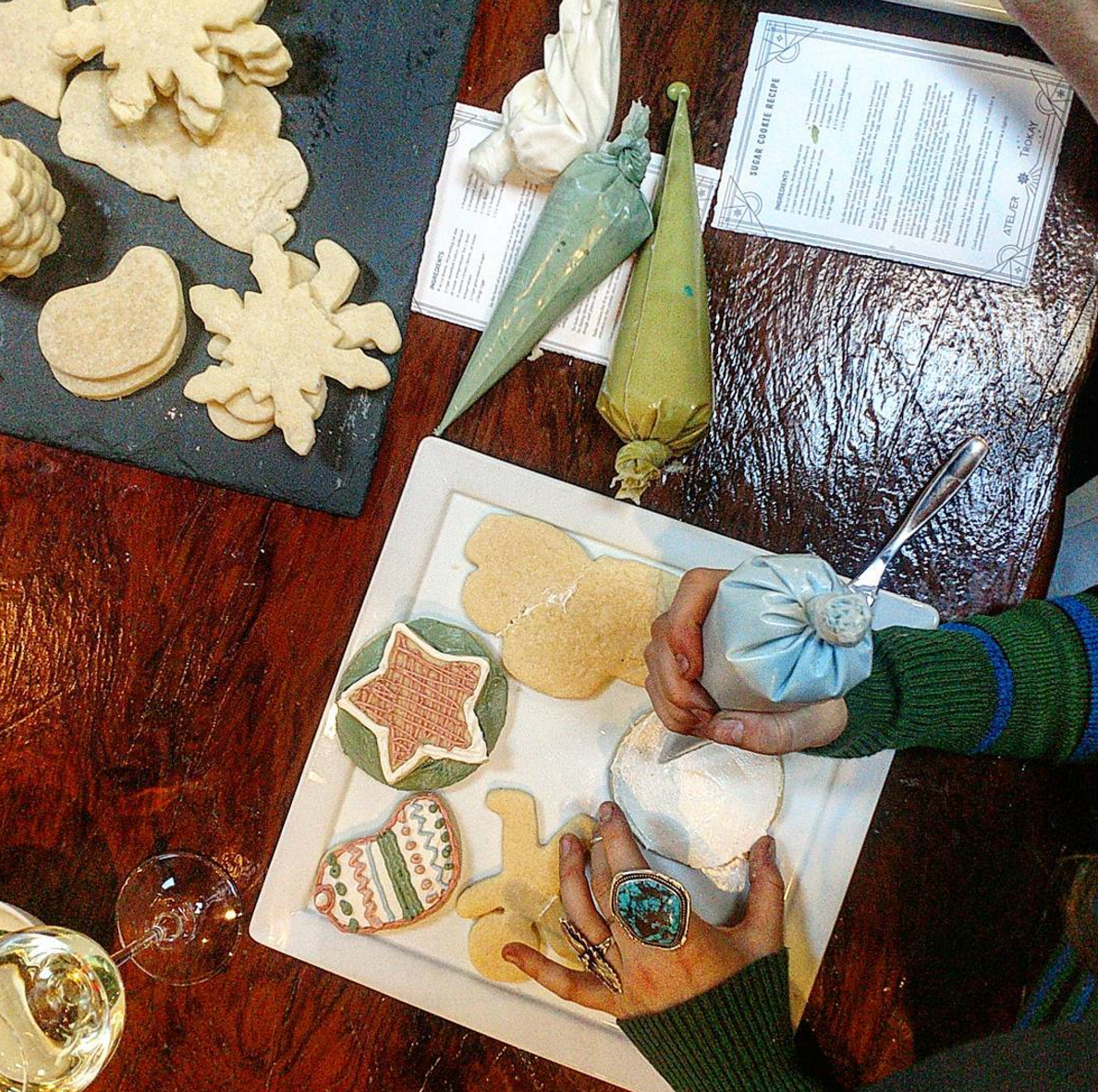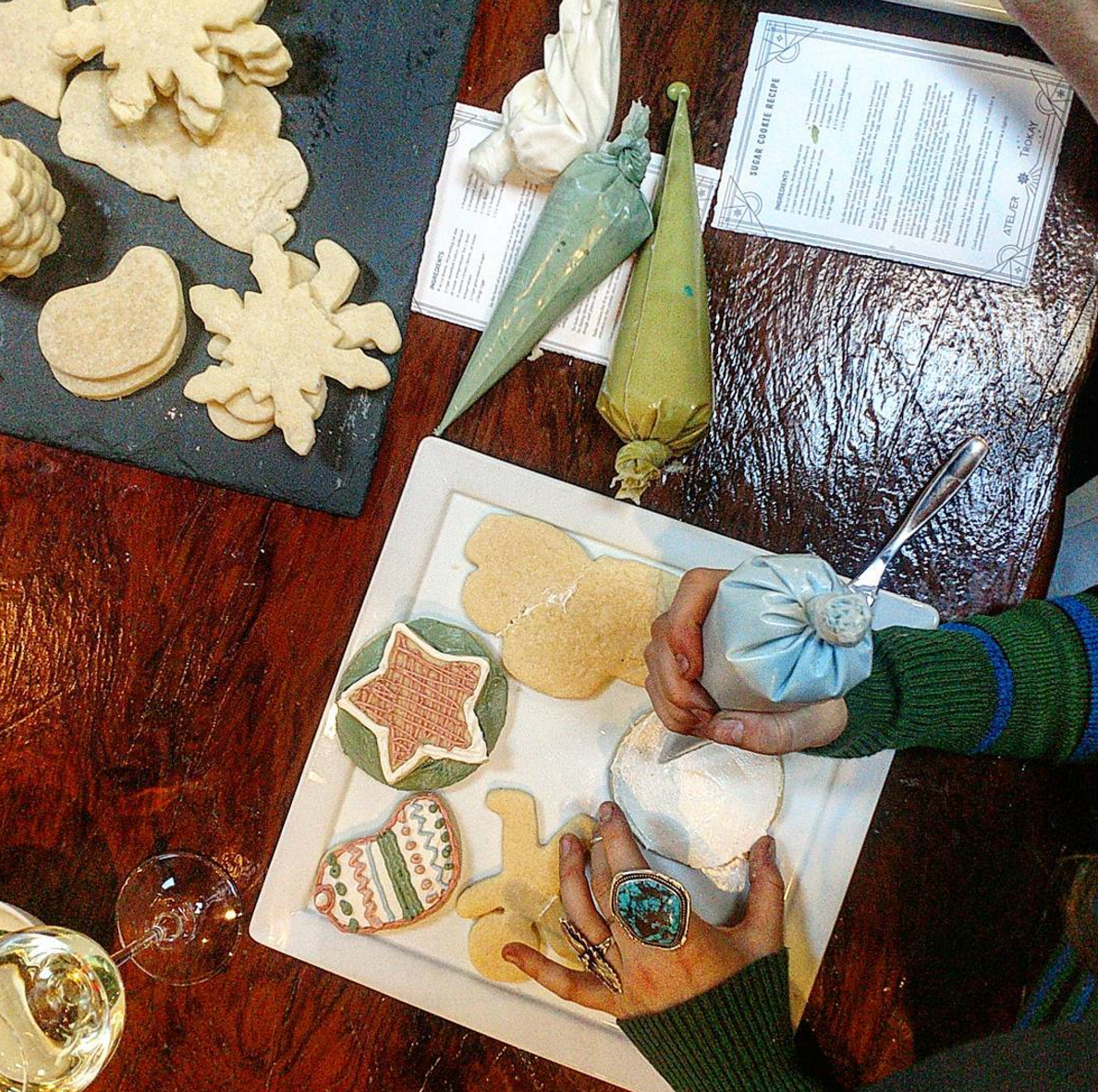 DEC 22 // COOKIE DECORATING
12-1:30P
Atelier and Restaurant Trokay are partnering up once again during the holidays. During this 90 minute workshop, participants will learn how to mix, roll out and shape, bake and frost their very own batch of cookies. And everyone will get a tasty holiday-themed beverage, with a little something extra for of-age adults! All materials will be provided for the class including natural dyed frosting and gluten free cookie options. Everyone will leave with a holiday themed tin full of their frosted treats just in time for holiday feasting.
This workshop is open to ages 7 and up.
To register, please indicate if you or your child has an allergy or not (nuts, gluten, dairy, etc.) This workshop will take place at Trokay in the upstairs dining area.
PROVIDED SUPPLIES:
(all supplies are provided for class)
CONSIDER BRINGING, BUT NOT NECESSARY:
waterbottle
NOTE:
This class has a minimum sign-up of five (5) participants to run. In the event the class is cancelled, all participants will be notified 24 hours in advance. Please read our cancellation policy.
ABOUT NYNA WEATHERSON
John and Nyna Weatherson, owners and chefs of Restaurant Trokay, in downtown Truckee, California, relocated from New York City to Truckee in February of 2011, seeking to share their hospitality, craft of cooking and culinary artistry. Their perspectives on food are modernist, and are at the forefront of sustainability. Their food is ingredient focused, complex, technical, and extremely beautiful.
Following a 6-year career as a line cook in a busy college town, John attended the prestigious Culinary Institute of America in Hyde Park, New York, graduating with the esteemed Katherine T. Angell Award for Outstanding Academic Achievement, awarded to the top ranked student in each graduating class. Nyna is former head cheesemonger of the world famous Murray's Cheese in the West Village of New York City. As manager responsible for menu development at Murray's Cheese, Nyna produced New York Times award winning breakfast and lunch items. John is former Chef de Partie of the three-star Michelin, four-star New York Times, 2010 James Beard Foundation Most Outstanding Restaurant, and 2010 San Pellegrino 8th Best Restaurant in the World: Restaurant Daniel.
John's prestigious career in New York included work under David Bouley, Christian Delouvrier, and Daniel Boulud. John and Nyna's cuisine is characterized by esoteric ingredients, deep and soulful flavors, textural complexity, and the constant pursuit of perfection. John and Nyna replicate the best of their training. Their superlative customer service, combined with their imaginative creativity, produce a cuisine and style all their own.