JULY 22 // SPOON CARVING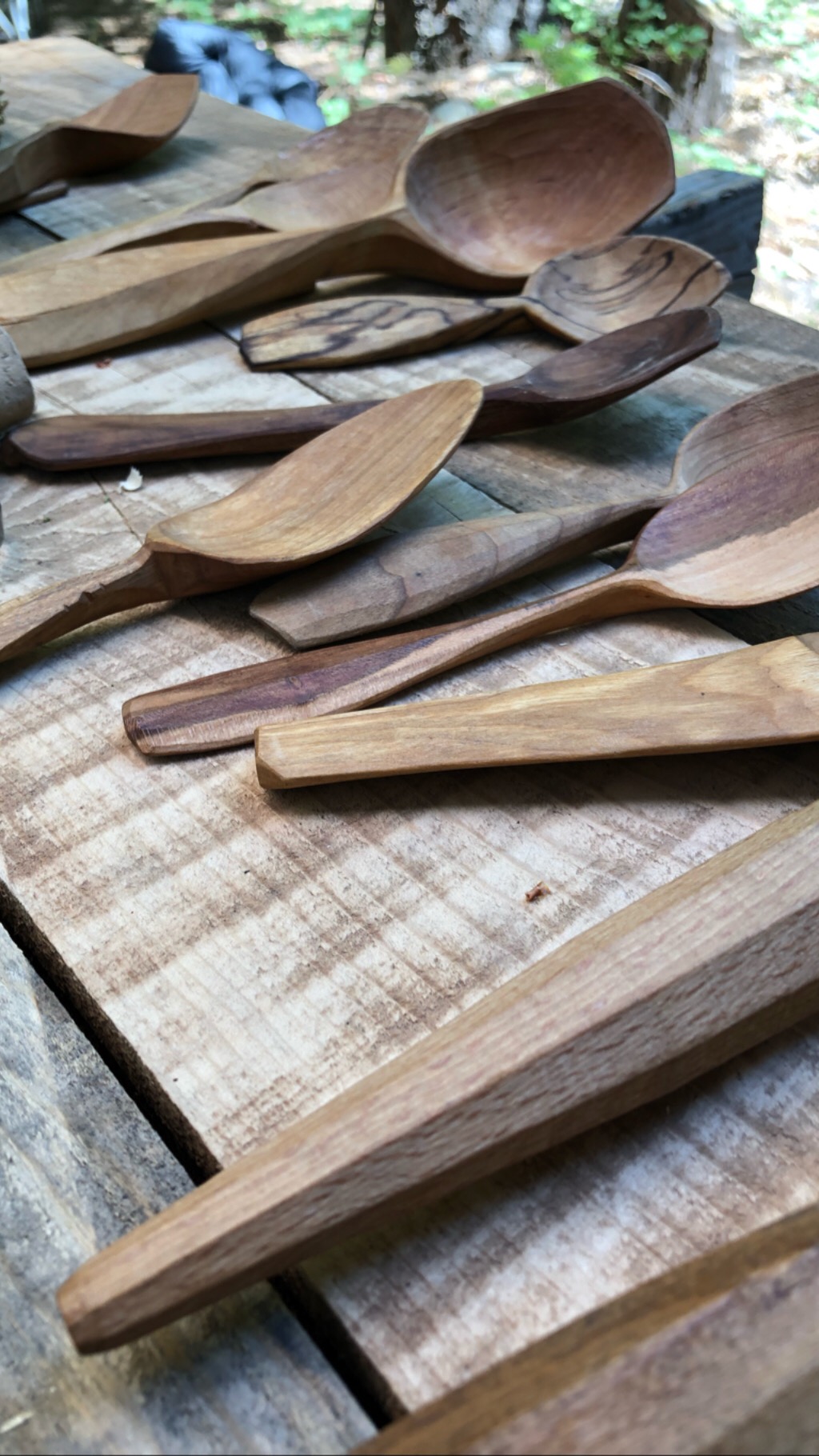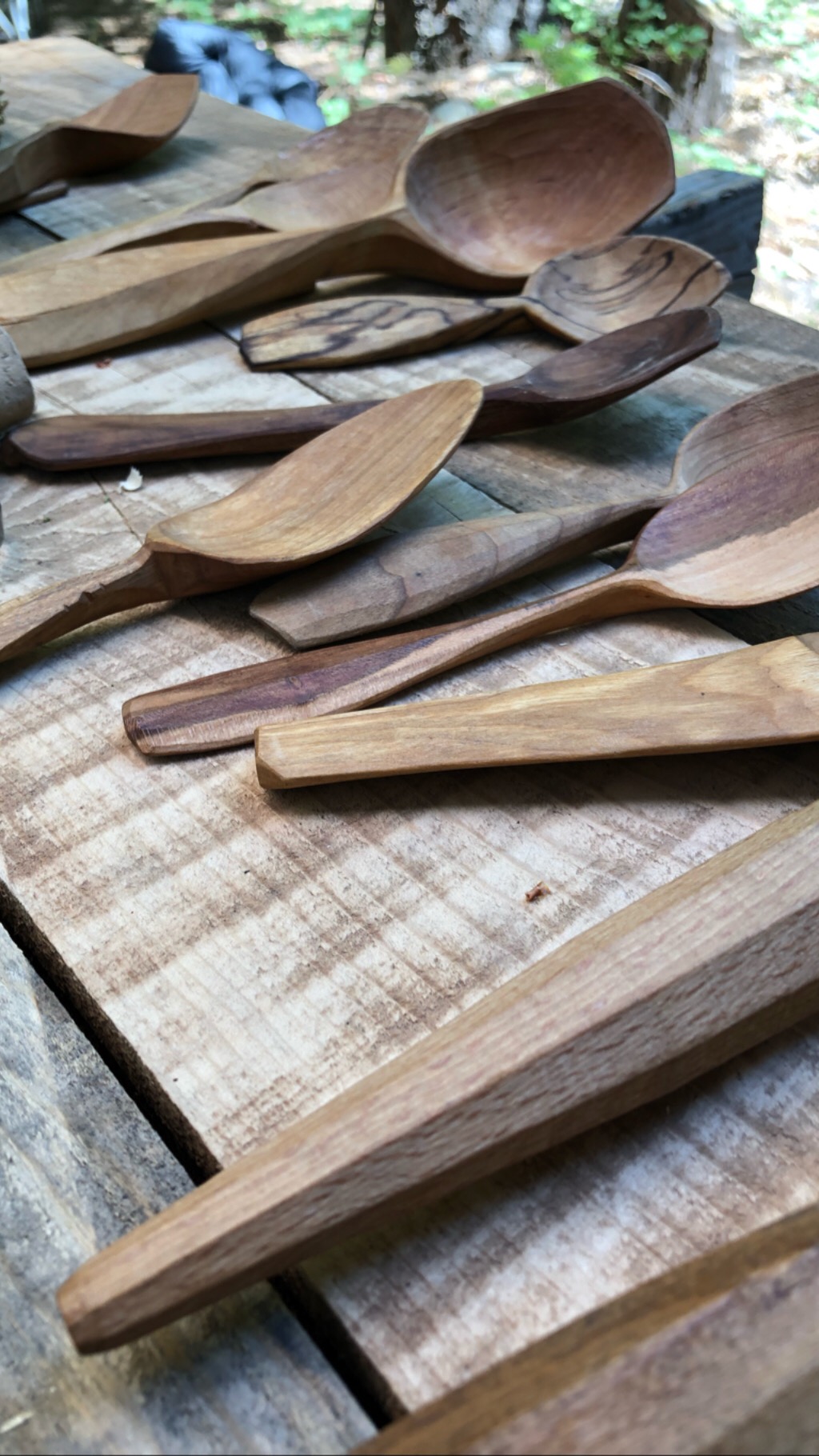 JULY 22 // SPOON CARVING
10:30A - 3:30P
Traditional European woodwork was accomplished with hand tools, green wood (wood that is still wet), and knowledge of craft & woodland care passed down through generations. During this spoon carving course we will cover skills necessary to fill your home with beautiful and useful wooden objects. From tree to spoon, we will be working with freshly harvested greenwood (wood that is still wet) from California. We will discuss what to look for when selecting wood, tips for spoon design & how to carve with confidence. Learn to safely use a knife & hook knife, technique and carving. Then design and carve your own wood spoon from freshly cut wood using only hand tools and imagination. There may be time to complete both a spoon and butter knife. No carving experience needed. This course is great for continuing and beginning spoon carvers. We will touch on purchasing appropriate tools, sharpening, and sourcing wood. We hope as well as to spark interest in all the available crafts with green wood. All of the raw materials and tools are provided.
NOTE:
Students should be prepared for a physically demanding class that requires stamina, coordination, and physical strength. If there are questions about this or if students have injuries or physical limitations please contact us for further information.
PROVIDED SUPPLIES:
(all supplies are provided for class)
CONSIDER BRINGING, BUT NOT NECESSARY:
water bottle
lunch
NOTE:
This class has a minimum sign-up of five (5) participants to run. In the event the class is cancelled, all participants will be notified 24 hours in advance. Please read our cancellation policy.
ABOUT RALEIGH
Raleigh has a background of working with her hands, designing, and creating beautiful things. At 18, she joined her mother in the family jewelry business. Given skills, guidance, and a freedom to create through school and mentors led her life's work, making with her hands. Her first spoon was carved at an Art of Mentoring in 2013. Many thought she was crazy that she wanted to become a professional spoon carver. Since March of 2018, her focus has been to spend as much time with professional Green Woodworkers as possible, living in the UK to learn from the masters. She is now back in Sonoma, CA teaching at The Hearth Folk School. Follow her on instagram @wild.roe.